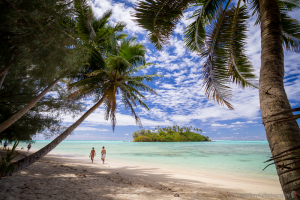 We spent a great week away in Rarotonga with Ildica's folks, staying in a house right on the beach on Muri Lagoon. Quite windy most of the week, this kept the temperatures down, but we still enjoyed plenty of kayaking and snorkelling in the lagoon, with a huge variety of colourful fish.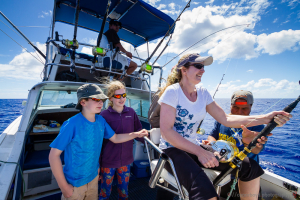 We went deep-sea fishing with Marlin Queen Charters to celebrate Mike's birthday, coming back with three 25-30kg wahoo, from which we came away with enough for at least 2 full meals (the rest going to local restaurants).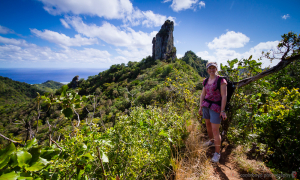 We also played mini-golf, walked the cross-island walk, and I also did the Raemaru walk (which included a 15m scramble up knotted ropes and via-ferrata type rungs) with great views over the island and surrounding reef.
Lovely pace of life, not too busy or over-developed, highly recommended.