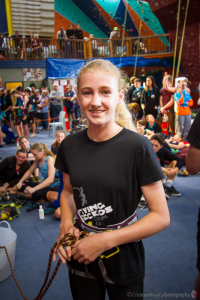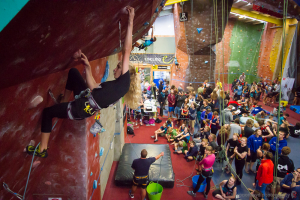 E headed up to Hamilton with the Flying Geckos Climbing Club for Round 1 of the National Cup Series 2017, competing in the Female Youth B category (essentially 14 & 15 year olds even though she's not quite 14).
She qualified 7th out of 15 in the lead climbing section, and maintained her placing in the finals too with a confident performance. Be interesting to see how she goes next year with some of the older taller competitors moving up to Youth A.
More team photos here.